By Anna Keeling IFMGA Mountain and Ski Guide
Short roping, high on Mt Aspiring's NW Ridge
Driving to Mount Aspiring National Park from Wanaka, Mount Aspiring or Tititea – meaning glistening peak in Maori – eases into view across the Glendhu Bay arm of Lake Wanaka. At 3,033 metres, Tititea soars significantly higher than surrounding mountains and it's snowy ramparts lure anyone with any mountaineering aspiration. First ascended by Major Bernard Head with legendary New Zealand guides Jack Clarke and Alec Graham on November 23 1909, the three men took the steep west face route direct from the Bonar Glacier – a route not repeated until 1965!
Through the 1990's I lived in Wanaka and trained in the craft of mountain guiding. I frequently climbed Mount Aspiring, taking various routes to the summit. In 2000 I left the golden high country of Central Otago to live and guide in North America. Every year I'd return home to visit family, friends and the land. In 2006 I became a mother. Returning nostalgically to Wanaka, I reflected on time spent in high places of Mount Aspiring National Park and made plans to return to guide within the year.
Tititea – meaning glistening peak in Maori - eases into view across the Glendhu Bay arm of Lake Wanaka.
---
Mount Aspiring – Tititea, west face view from Bevan Col, showing the NW Ridge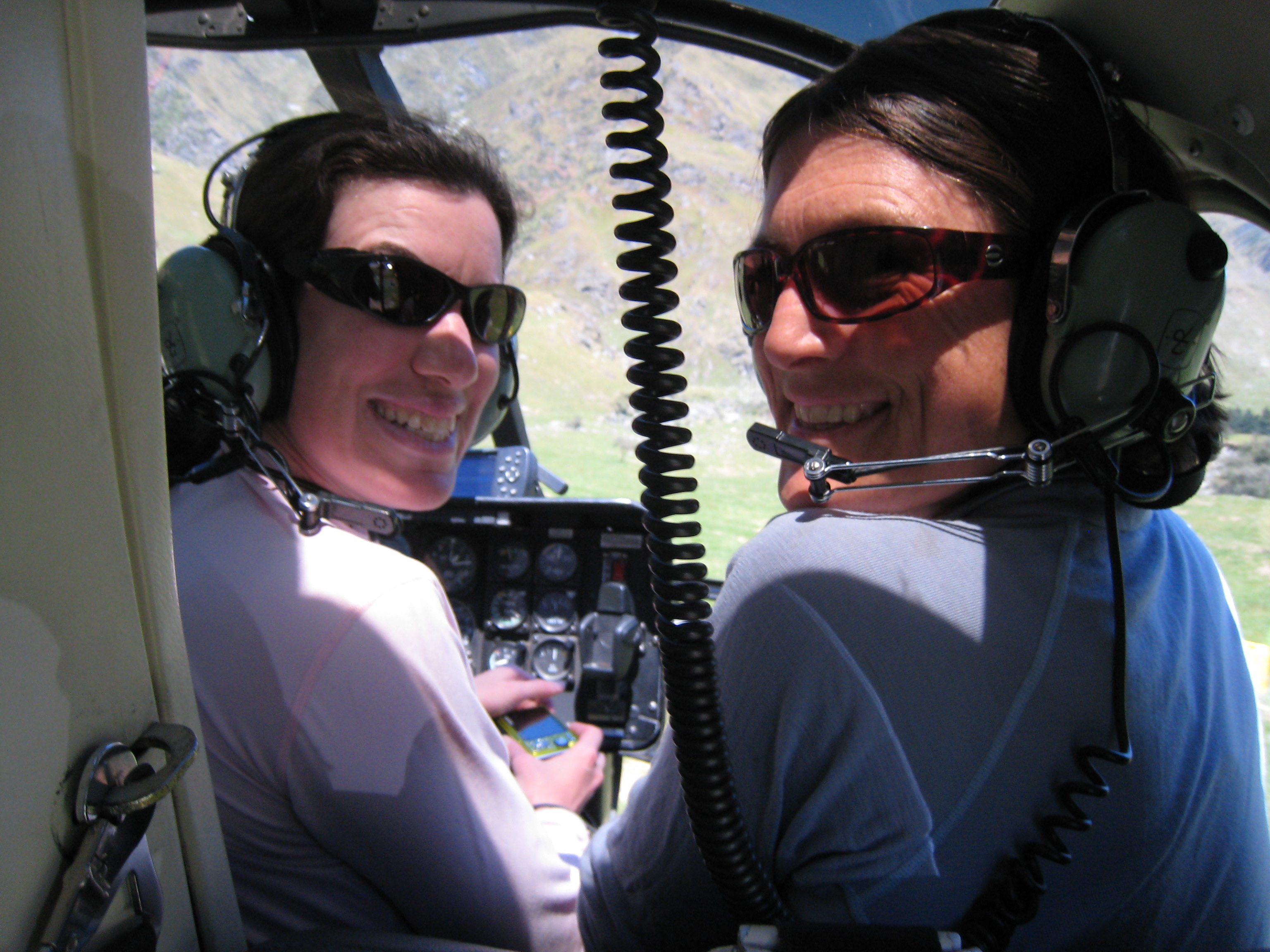 For over a decade I've climbed with Michele in North America. A biochemical engineer living in Berkeley, California, Michele is a strong all-round climber who learned from the prolific Seattle Mountaineers. Michele is the type of client who can be lowered down a steep face to find and build her own security anchor within a couple of minutes. Over our years of climbing together, we've formed a firm friendship. A lover of wildlife (and quality snacks), Michele planned a journey to New Zealand that would tie in her passion for flora and fauna with her love of climbing. I'd take care of the snacks for once. We joined forces with Australian mountain guide Abby Watkins and her client (and cousin), Tanya. The four of us would fly to Bevan Col on the edge of the Bonar Glacier and cross to Colin Todd Hut. Our line of ascent would be the popular Northwest Ridge via the "Kangaroo patch" – a snow link that accesses the North West ridge.
Aspiring is the highest peak outside Aoraki Mount Cook National Park. A little apprehensive about my return to high guiding in New Zealand after the baby, I was reassured by my company of stalwart ladies. The weather – perhaps the greatest challenge in the Southern Alps – played nice and we flew into Bevan Col on a fantastic day early in the new year. Michele was immediately enchanted by the antics of the kea goofing around the hut and the first afternoon was spent laughing at and photographing the capers of our rare alpine parrot.
Michele and Anna ready to fly in…
Arising at 3am the following morning, we gagged down tea and muesli and headed up on high. As dawn crept over the land, we were treated to a symmetrical shadow of Aspiring cast to the west – a vista that often rewards those who rise early in high places. The climbing on both rock and snow, though never especially difficult, does require constant footwork focus. A section of short-roping took us within a stone's-throw of the summit around 9am but the final metres proved to be a vigorous slice of very hard snow. Perched near the summit (mountaineers are discouraged from actually going to the highest point out of respect for Maori beliefs), Michele was emotionally ecstatic in the realisation of a dream of climbing in New Zealand. Tititea dropped away steeply on all sides. Three glaciers drain the mountain's buttresses – the familiar Bonar Glacier forms the southern and western aspects of the mountain while the Volta forms a mysterious eastern barricade and it's neighbour the Therma Glacier, sits to the north of the peak. The western vestiges of Mount Aspiring National Park descended into the misty rain forest of Westland. Jungle mist was just beginning to swirl below.
A careful retreat down our line of ascent had us back at Colin Todd Hut in a respectable twelve hours. In an ideal twist, the following day was stormy and we were hut bound, spending the day eating, reading and chatting.
"Climbing into the Dawn"
---
Climbing the NW Ridge, summit of Mt Aspiring 3033m above
Although the pure would argue the best style of ascent is to walk both in and out, this requires a significant commitment of time and energy. Our strategy of utilising a helicopter in and walking out meant an early departure from Colin Todd after the storm day. Crampons crunching across the frozen Bonar Glacier, we descended the "Quarter-deck" route to the French Ridge Hut for lunch. Mount Aspiring's stunning position is enhanced by sections where glaciers spill their icy mass over bluffs toward scrub and forest below. One of these pour-over points, the Quarter-deck provides a convenient, yet abrupt ramp down from the Bonar.
The well-appointed French Ridge Hut sits in a magnificent position on the crest of the ridge and is a worthy walk up from the Matukituki Valley – for those with legs that can handle the almost vertical track. We descended that scrubby piece of New Zealand tramping and crossed a lazy Matukituki river a few hours later. Easing into spacious Aspiring Hut about ten hours after leaving Colin Todd, worn and happy, we knew we'd scored the classic Mount Aspiring coup. We'd flown in and climbed in perfect weather; we'd had a bonus rest day sitting out a quick nor'west blast. The gorgeous walk out down valley to the road end on another stunning day was a fitting end to a superb trip. It was awesome to be back.
You can climb Mount Aspiring with Adventure Consultants on both our Mount Aspiring Ascent or Mount Aspiring Course and Ascent programs.